Forum 2018: A Collaborative Ecosystem for the Entrepreneurial Success of Immigrants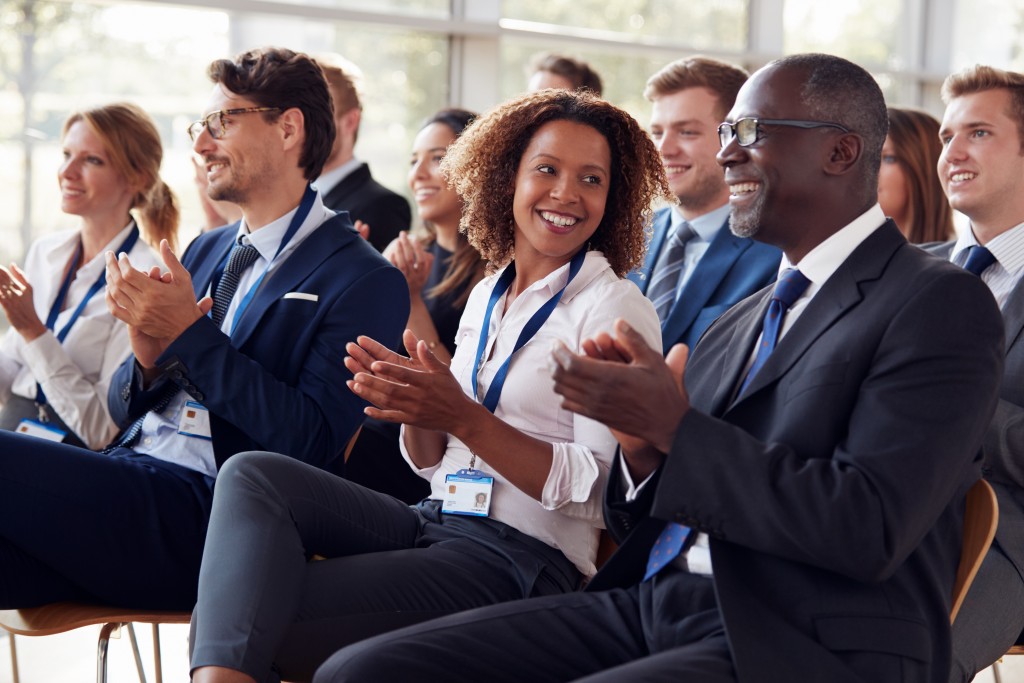 Thursday, October 18, 2018
Forum: 8:30 a.m. to 5:30 p.m.

Salle Sylvain-Lelièvre, Collège de Maisonneuve
2701 Nicolet St.
Montréal (Québec)
H1X 1Z8

Free Parking (P2)
Joliette or Pie-IX Métro
About the Forum
Organized by the Institut de recherche sur l'intégration professionnelle des immigrants (IRIPI), the Forum will bring together the major actors in Montréal's immigrant entrepreneurship ecosystem as well as many entrepreneurs and immigrants interested in entrepreneurship.
The Forum will help to identify priority issues related to the professional integration of entrepreneur immigrants as well as highlight support programs, services and tools. This event will also promote an exchange of expertise and the sharing of best practices among sector stakeholders and entrepreneurs.
Through high-calibre conferences, panels and discussions, participants will contribute to the development of a number of major initiatives as well as a collaborative vision that will support the success of immigrant entrepreneurs who will be part of the action plan.
WHO SHOULD ATTEND THIS FORUM?
This forum will bring together major actors in the Montréal ecosystem supporting immigrant entrepreneurship as well as entrepreneurs and immigrants interested in entrepreneurship.
Speakers and panelists
Speakers who have already confirmed their attendance at the Forum include:
Béatrice Alain, Executive Director, Chantier de l'économie sociale;
Victor Armony, Professor, Department of Sociology, Université du Québec à Montréal;
Gaston Bédard, President-CEO, Conseil québécois de la coopération et de la mutualité;
Ahmed Benbouzid, Executive Director, MicroEntreprendre;
Manaf Bouchentouf, Executive Director, HEC Montréal Entrepreneurial Hub;
José Luis Chinchilla, Director of International Development, École des entrepreneurs du Québec;
Khadija El Bouhali, founder, Cousmos;
Nada Elkouzi, Regional Director, Montréal and Laval Region, Coopérative de développement régional du Québec;
Payam Eslami, General Director, Entreprendre ici;
Isabel Faubert Mailloux, Executive Director, Réseau COOP;
Maryse Gingras, Director, Québec, Futurpreneur Canada;
Indu Krishnamurthy, Executive Director, ACEM – Microcrédit Montréal;
Jean-François Lalonde, Executive Director, PME MTL Centre-Est;
Géraldine Martin, Director, Entrepreneurship, Economic Development Department, City of Montréal;
Erandi Motte Cortés, Director, Marlet and Entrepreneurship Development; The Chamber of Commerce of Metropolitan Montreal;
Jérôme Pruneau, Executive director, Diversité artistique Montréal;
Émilie Rosen, Senior Advisor, Financing Products, Banque de développement du Canada
Jamel Stambouli, Assistant Professor, Faculté des Sciences Humaines, École d'innovation sociale Élisabeth Bruyère, Saint-Paul University;
Lawrence Veilleux, Director, Community Development, Réseau M Montréal;
Milder Villegas, Executive Director, Filaction.
To purchase your ticket, click here.
See you on October 18!
For more information:
Judith Parenteau
450 717-0500
judithparenteau@primacom.ca