Home
> Toward innovative immigration regionalization practices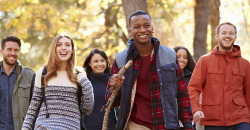 Toward innovative immigration regionalization practices
Developing innovative immigration regionalization practices is an applied research project. The concentration of immigration in urban areas is a global phenomenon. In Canada, the majority of the immigrant population is concentrated in three major urban centers: Toronto, Vancouver and Montreal. In Quebec, more than 85% of the immigrant population lives in a Census Metropolitan Area (CMA) of Montreal. This is still the case, despite the establishment of a Quebec immigration regionalization policy in 1992.
As part of this project, IRIPI is working with the College Centre for Technology Transfer in Innovative Social Practices (CCTT-ISP). They are, respectively, known for their expertise in the professional integration of immigrants and sustainable development. Both organizations have forged a partnership with PROMIS. Every year, this Montreal-based immigration regionalization organization assists more than 100 immigrant families with their regionalization efforts. These three organizations strive to develop innovative practices for settling immigrants in outlying regions.
As a side benefit, this project aims to broaden the scope of PROMIS regionalization advisers and other Montreal organizations. It also aims to structure their interventions and increase efficiency. Quebec is a Canadian pioneer in the regionalization of urban services. Therefore, disclosing this project's results nationally may also inspire the development of such services in other Canadian provinces.
Type of service: Applied research
Person responsible: Marianne Renard, Mariola Misiorowska
Co-investigators: Frederic Dejean, Johanne Blanchette
Funding source: Ministère du Travail, de l'Emploi et de la Solidarité sociale
Project start date: July 2015
Project end date: June 2017