Home
> Transfer of pre-migration competencies by the intercultural approach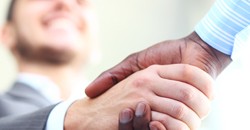 Transfer of pre-migration competencies by the intercultural approach
The absence of recognition of immigrants' pre-migration occupational experience by employers, particularly SMEs, is one of the major obstacles to their integration into employment. One of the innovative paths that could solve this problem involves the development of intercultural tools.
This project's general objective is to develop an approach, with the counsellors of the Réseau national des organismes spécialisés dans l'intégration en emploi des nouveaux immigrants (ROSINI), allowing them to act as a bridge to employers in the transfer of competencies acquired abroad in order to improve immigrant employability.
The innovation consists of producing, experimenting with and validating the intercultural transfer tools used by the counsellors to valorize and obtain recognition of the newcomers' competencies during hiring.
The method is action research, which assumes the active participation of the stakeholders and their collaboration with the researchers during the various phases of the project.
This method allowed the development, in partnership with the counsellors, of intercultural transfer tools, the relevance and effectiveness of which will depend on the counsellors' feedback and validation by a steering committee.
Type of service: Applied research
Person responsible: Monica Schlobach
Co-investigators: Thomas Gulian, Danic Ostiguy
Funding source: Ministère de l'Éducation, de l'Enseignement supérieur et de la Recherche – PART program – Social Innovation component
Project start date: May 2013
Project end date: January 2016