Home
> Occupational integration of immigrants in the chemical, petrochemical, refining and gas sector. Paths, obstacles and best practices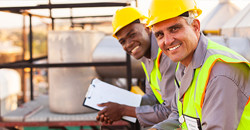 Occupational integration of immigrants in the chemical, petrochemical, refining and gas sector. Paths, obstacles and best practices
The maintenance and development of a skilled workforce in the chemical, petrochemical and refining sector involve two major challenges. Nonetheless, in the latter half of the 2000s, it was recognized that some immigrants with qualifications similar or even identical to those sought by the industry, and with great experience, were having difficulty finding work.
The objective of this research was to see how the obstacles encountered by immigrants on the labour market are manifested and actualized in the chemical and petrochemical sector, in order to propose recommendations and best practices adapted to this sector.
The fieldwork took the form of individual interviewes, which were conducted with the main players concerned, i.e. companies (10) and immigrants (27), as well as professors (7) from the Collège de Maisonneuve.
The interviews made it possible to show and explain how the difficulties of occupational integration of immigrants are manifested depending on the players in the chemical, petrochemical, refining and gas sector.
This analytical work resulted in a booklet of recommendations for the players in the industry.
Type of service: Applied research
Principal Investigator: Thomas Gulian
Funding source: CoeffiScience
Project start date: April 2010
Project end date: June 2011