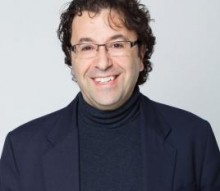 Practitioner and researcher in the field of intercultural relations. Mr. Habib El-Hage holds a doctorate in sociology from UQAM. His interests focus on prevention, intervention and mediation practices in companies and public institutions. He is a Research Associate at the Center for Research on Immigration, Ethnicity and Citizenship (CRIEC) and a member of the Research and Action Team on Social Polarizations (RAPS). Mr. El-Hage has been involved in education for 19 years. He is a lecturer in the Master's program in Intercultural Mediation at the University de Sherbrook. He has collaborated on several research projects on radicalization. He recently published the results of a study on the multiple barriers faced by LGBTQ racialized people in Montreal and a book on intercultural intervention in a college environment. In the Office of Public Consultation, Mr. El-Hage has worked as a commissioner on several public consultations.
His areas of expertise
Research in the field of intercultural intervention
Intercultural mediation
Intercultural animation
Mobilization and transfer of knowledge
Racism and discrimination
His lines of research
Multi-ethnic intervention models
Inclusive Pedagogy – Intercultural Component
Youth and gender identity
Managing diversity in business
Prevention in the educational environment
His vision
Democratize the understanding of intercultural relations
Put research at the service of practice
Consolidate synergies between the different actors in order to eliminate the barriers to the integration of people of immigrant background
Stands out by
Its ability to combine theory and practice
His knowledge of issues related to intercultural relations
His contribution to various networks related to immigration and intercultural relations.